Iweb is a Canadian based hosting provider that offers a wide array of hosting services varies from shared hosting for couple of dollars a month to dedicated servers for few hundred dollars/day. What I will be writing here is not a review, complain or scam type of posts (like Iweb sucks), it is simply my experience with Iweb being a client for more than a year with two dedicated servers and two backup servers.
After this long time dealing with Iweb I found out that Iweb is not a managed hosting service AT ALL, Iweb has structured its hardware and staff to get you a server connected to the internet and working fine with a your control panel access, after that point they do not care or they DON NOT KNOW how to help you. So before I continue with my story with them and in case you do not have time to read this long post DONT consider using Iweb if you are not a Linux expert or you have in-house  server admin and a remote backup.
Here is what happened exactly with Iweb: -    Two weeks ago the whole server crashed, Iweb doesn't have any monitoring service for free they charge $75/month for that, what I do not understand here is why they do not use a simple method to ping the server IP to check if there is a respond instead of charging that amount of money for what they say a very advanced monitoring system. Funny enough that in your customer hub you can see the server has no activities so they could simply develope a system to e-mail you when your server has no activities for longer than an hour.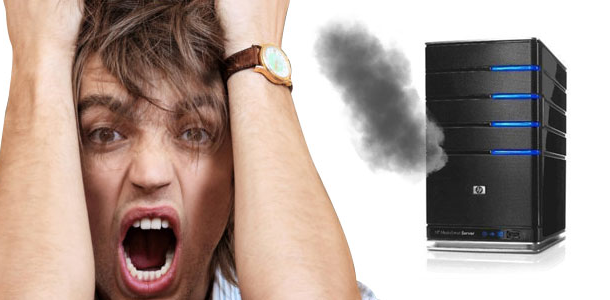 -    It took me 20 hours to know about the crash as it happened on Saturday night, I opened a ticket after that the response was fine, it took Iweb 30 hours to put the server back with restoring the backup  (I have less than 20 sites on that server with less than 10 GB space), so far it is ok even if it took them too long (no mention that 5 admins worked on my ticket and for each new one I had to explain where are we at now as the ticket became too long and there is not seem to be lots of coordination between admins). -    The server went back fine but MYSQL service did not show up in Cpanel service status, the whole database connection did not work, and the reason is that they copied MYSQL folder from the old drives without setting up proper permissions (I knew that later), they partially fixed my issue but there was still lots tables that are not working, I asked them to help with the tables and check why MYSQL is not in the service status with Cpanel but their respond now started to be VERY SLOW and here is my point it seems that those guys have instructions that once the server outage stage is gone and the server back even if it is not working properly then reduce the priority on the ticket, at this stage the response time started to be 5+ hours on the ticket, I could not wait and went and restored one of Cpanel backups in the old disk to another server which took me an hour  (they did not bother to try this solution even) everything started to be fine otherthan MYSQL service still not showing in service status in Cpanel (they closed the ticket after few hours without even checking with me if this was solved), after that the server looked to be working fine but I started to get messages about failure in Cpanel updates, opened a ticket and got a late response after almost 12 hours that we forced the update, few days later another message about failure in Cpanel update, I opened a ticket and did not get any response for this one.
-    I forgot to mention that I am using their basic management level I think it is 5 but after this long experience  believe it doesn't matter it is not about the management level (higher level will get you only more free support time) it is about the customer service culture in Iweb as I offered them more money for their support. Another funny thing is that I was sold a 20 GB backup solution whiteout being asked about my requirements and after 13 months I was surprised that no one set up this for me and when I asked them to set it up they said your hard drive is way bigger than this and you need a backup partition which needs server re-installation, with communication of that type not related to your server their response time is 24 to 72 hours if they respond.
Two weeks after the initial crash: After the crash I signed up with a service that sends SMS alert when your site goes down (it cost me $50/year for 3 sites they ping my sites every 10 minutes), last Friday I woke up with few SMS on my mobile telling me that my sites are down again (no surprise I have trying to tell Iweb that there is something wrong with the server for two weeks), checked the home page to see a database connection error, so good news it is not a server crash, I restarted MYSQL using WHM did not help also, I checked PHPmyadmin to see the tables showing the message INUSE, I opened a ticket with Iweb, I will post here their first response, I did not want to post anything from my tickets but you have to see this to see the level of experience their system admins have:
Greeting sir,

There's many reason why this could happen,

I have try a few time to recover you table but without success. Still a few table stuck in 'In Use'. Please refer the the screen shot attached.

You can review this blog post to find out more information about this issue:

http://wordpress.org/support/topic/blog-reverted-to-install-screen

Unfortunately we're not able to recover your databases.

You may want to restore from a previous backup if you have any.

If you have any question do not hesitate to contact us,

Best Regards.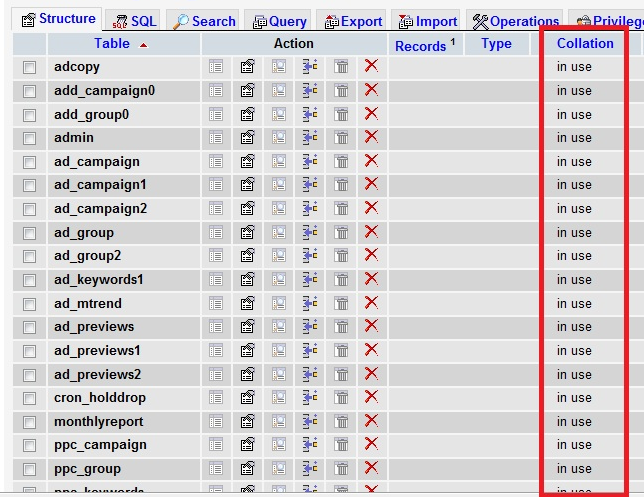 I have a basic experience in Linux and hosting and a very good programming experience, this answer did not make any sense, I got back to the guy saying it is not only WordPress all other database and also this happened before after restoring the server but no response, this time I got the lesson WE DONT CARE your server is up (the point where there management stops) and decide at this point I can not continue with those guys, I moved all accounts to another server, in some cases I used the very old backup on my old disk and lost some data, that took me 8 hours, after I finished I decided to go back and see what happened as there is no stress now as the sites are back to work, I did some research in Google about this issue and found those two commands: chown -R mysql:mysql *
mysqlcheck –all-databases -r #repair
It took me 10 minutes searching Google and few minutes for the server to execute the two commands above and voila all my database are fine now, it is too late as all sites now on another server but I can not believe the level of knowledge Iweb admins have, It might be just a strategy to ignore any ticket that is not related to server crash or software failure, Iweb is one of the cheapest dedicated service provider but that is for sure affecting their service quality Finally remember when you are buying a server from Iweb that you are renting a box only, it is not a managed hosting for sure.